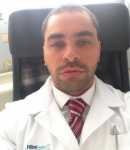 man, 35 years
BUCURESTI
looking for woman
Hello Everyone,

It is unpleasant to talk about myself. The best way to know a person is to check him under pressure. Everybody will always say perfect things abut themselves, but when hard times come, you will realise what is the material of that person.

You can ask me anything you want and I will answer you honestly.
I will ONLY DATE AQUARIUS GIRL. If you are not Aquarius so do not bother.


• Serious relationship / Marriage

Doctor / Dentist / Health
Sport / Travel / Fashion / Dance / Internet / Movies / Music /
A gift offered only to the deserving ones
I don't worry about money